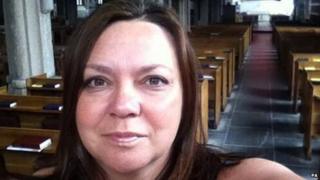 A woman who got trapped in a church had to use twitter to get out.
Sarah Greep got stuck inside when a volunteer locked up without checking to see if anyone was still in a side chapel.
Sarah, who has two children, appealed on twitter for help. She wrote, "I'm locked in inside St Andrews Church! I was in a private praying chapel & when I came out everyone was gone & doors locked #Plymouth#help"
Her tweets were answered
She also tweeted a video.
Luckily her tweet was read by the leader of Plymouth Council Tudor Evans. He called the police who then tracked down somebody who had keys.