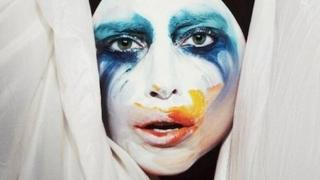 Lady Gaga has rushed out her new single, Applause, after a number of snippets were leaked online.
"A pop music emergency is underway," tweeted the star as the single was distributed to iTunes and YouTube.
Applause, the singer's first new material since 2011, was originally scheduled for release on 19 August.
Leaks are almost a fact of life for today's pop stars, with Beyonce, Katy Perry and Jay-Z all seeing unauthorised material appear online this year.
Low quality clips from Gaga's record first began to appear online on Saturday.
Lady Gaga is due to give the first performance of the single at the MTV Awards on 25 August. Her third album, ARTPOP, will be released in November.