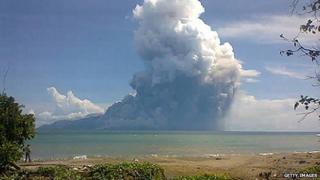 A volcano has erupted on a small Indonesian island.
Almost 3,000 people have been moved away from the area close to Mount Rokatenda on Palau island.
It's thought 5 people have died.
The volcano erupted following months of activity, sending smoke and ash up to 2,000 metres into the air.