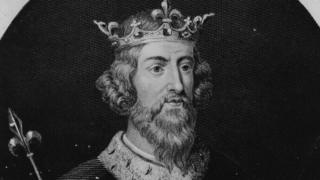 A community group have been granted permission to carry out tests on a body that is believed to be that of King Alfred the Great.
The remains at St Bartholomew's Church in Winchester were unearthed after King Richard III was discovered under a car park in Leicester.
The chancellor of the Diocese of Winchester gave the group a licence - known as a faculty - to start examining the remains.
King Alfred the Great is the only English monarch to be known as 'the great'.
He lived in the Anglo-Saxon period and became king in 871 AD and died in 899 AD. Records show he was buried at Winchester.
He is considered a great king because of changes he made to society and education while he was in power, as well as his success in wars against the Danes.