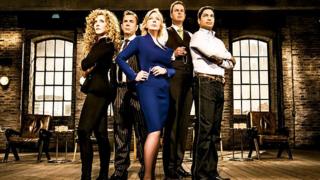 NR puts your ideas to the Dragons!
There's a couple of new tough guys to crack on the BBC show Dragon's Den and we thought we'd see what they make of your business ideas...
It's the show that can make or break the dreams of budding business people, and now it's back for its eleventh series.
Two new dragons have joined the ranks and together the five of them will decide which business ideas get their vote - and their money.
Newsround's Leah went along to meet the new members - Piers Linney and Kelly Hoppen - and she went armed with the best of your business brainstorms.
Check out what they thought!