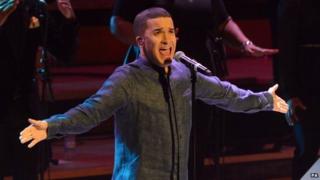 X-factor runner-up Jahmene Douglas, who shot to fame in last year's X-Factor competition, is celebrating reaching number one with his album Love Never Fails.
Some say it was an unusual route to take after X-factor stardom, as the album is made up of gospel covers of well-known songs.
Jahmene, who worked in a supermarket before auditioning for the 2012 show, says gospel isn't very well known over here.
He's already set to work on new songs for his second album.
Thanks for all of your questions - we've put some of them to Jahmene and we'll post the clip here soon!