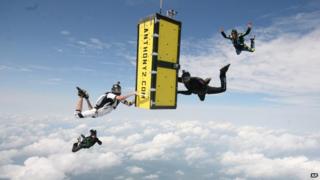 AP
Check out this breathtaking stunt taking place 2,000 metres above Illinois, USA on Tuesday.
Daredevil Anthony Martin was pushed out of a plane in handcuffs, chained to the inside of a locked yellow box.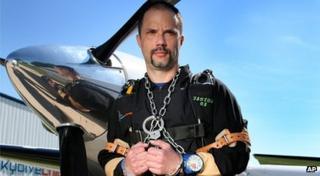 AP
He escaped from his shackles whilst plummeting to Earth at 130mph. The 47-year-old thrill-seeker then deployed his parachute to glide safely back to the ground.
Anthony said: "I didn't feel any force, but what I felt was lot a of jostling."
Everyone involved in the stunt landed safely - but don't try it at home!