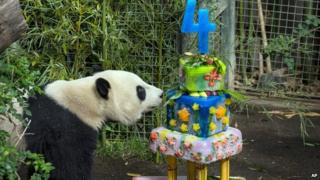 Yun Zi celebrated his 4th birthday at a zoo in San Diego in America yesterday.
Keepers got him a massive cake as a present!
It was 4 foot and made out of fruit, ice, honey and bamboo.
Yun Zi's four-tiered cake was made by the Zoo's forage staff and took one month to complete.