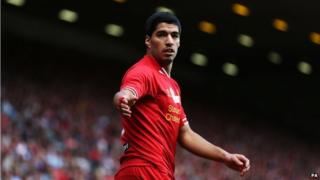 Luis Suarez has made a further push in his attempts to leave Liverpool.
The striker's given several interviews saying he was "promised" he could leave if they didn't qualify for the Champions League.
Liverpool finished 7th last year and Suarez wants to join Arsenal.
The Uruguay striker who is 26, plans to submit a transfer request by the end of the week if a move is blocked.