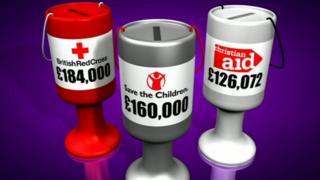 Ricky reports on the charities debate
The chairman of an organisation that keeps an eye on how charities are run, says huge pay packets for bosses are not fair on people who donate.
Charity Commission chairman William Shawcross said organisations must ask if "very high pay levels are really appropriate".
New figures show an increase in certain charity executives earning more than £100,000 a year.
But charities say they need good wages to attract the best people to the jobs.
They also say that top salaries at charities are small when compared with similar jobs in other businesses.