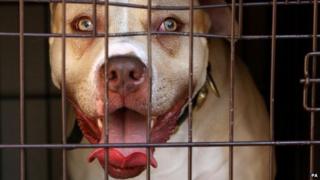 Owners of dangerous dogs could face life in prison under new plans by the government.
Currently, the maximum sentence possible is two years.
People in England and Wales are being asked what they think, and whether owners should be given harsher sentences when their dog attacks and causes serious or fatal injuries.
Sixteen people have been killed by dogs in the UK since 2005.