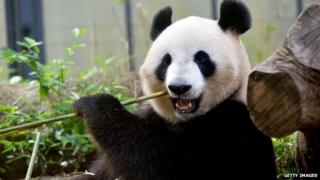 The lives of giant pandas at a research base in China are being broadcast round-the-clock on the internet.
Twenty-eight high definition video cameras have been installed to record the daily activities of more than 80 giant pandas living there.
Visitors to the Giant Panda Channel can choose from watching six feeds, including Garden for Adult Pandas and Kindergarten.
Experts hope the we can learn about them, the more we can protect pandas.