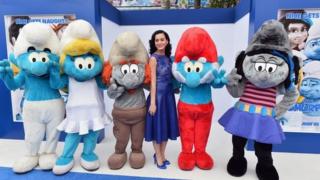 Katy Perry stars in new Smurf film
She's had countless number ones, two best selling albums and sold out live shows across the world but did you know Katy Perry is also a bit of an actress?
She's the star voice on the new Smurfs movie which see's her character Smurffete kidnapped by Gagarmel - who's even more evil than last time.
Katy says she has enjoyed the new challenge of acting but won't be giving up singing just yet.
Watch Nel's report.