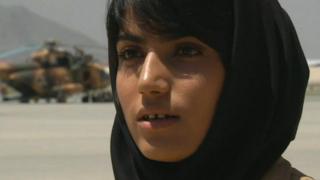 A young Afghani woman has become the countries first ever female aeroplane pilot and a hero for women's rights.
Nilofor Rahmani dreamt of being a pilot since she was a child but fought against prejudice to get her job in the Afghan Air Force.
Women in the country are treated as less important than men but she says her example could help change that.
She said learning to fly was hard but she wanted to change old fashioned attitudes towards women.