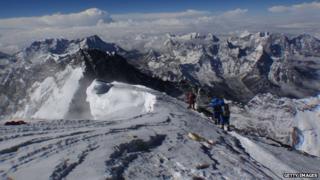 Climbers on Mount Everest will have more help at base camp from next year when Nepalese officials set up an office there.
Everest is the world's highest mountain and climbing it is very dangerous.
Recently there have been problems on the mountain with queues to reach the summit and a fight between guides and climbers.
Now a government team will be placed at base camp to help climbing teams, plan rescues and protect the environment.