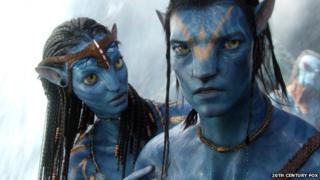 Can't get enough of Avatar? Well it seems the hit movie's director James Cameron can't either - he's announced there'll be three sequels.
Back in 2010 two sequels to the space story were announced - but now Cameron says two films "would not be enough".
The three sequels will be filmed at the same time, starting in 2014, and will be released in December 2016, 2017 and 2018.
The 2009 3D film is the highest grossing movie of all time.
"In writing the new films, I've come to realize that Avatar's world, story and characters have become even richer than I anticipated," Cameron said in a statement.
"It became apparent that two films would not be enough to capture everything I wanted to put on screen," he continued.
While Cameron wrote the original movie, four screenwriters have been signed up to work with him on the scripts for the sequels.