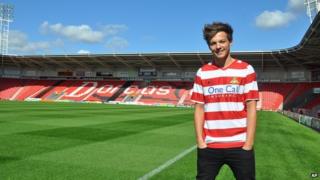 Louis from One Direction has signed as a footballer for his beloved Doncaster Rovers.
Louis, who once worked as a waiter for the club, has been given the number 28 shirt for the new season.
But 1D fans, don't worry - he's not leaving the band!
He's not likely to appear for the club in a first team match but is set to play for the club's development squad at some point.