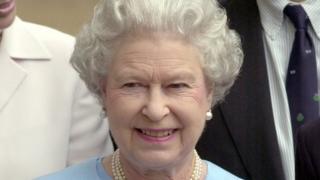 An old speech, written for the Queen to deliver if World War III ever broke out, has been released for the first time.
In it Her Majesty describes the threat of nuclear war as "greater" than any other in UK history.
The speech was never recorded but was written by officials back in 1983, during what was known as the Cold War, when it was feared America and Russia might fire nuclear weapons at each other.
THE 30 YEAR RULE
It's just been released by the government under a rule that means official documents have to be made public after 30 years.
The script written for the Queen says: "Now, this madness of war is once more spreading through the world and our brave country must again prepare itself to survive against great odds.
"But whatever terrors lie in wait for us all, the qualities that have helped to keep our freedom intact twice already during this sad century will once more be our strength."