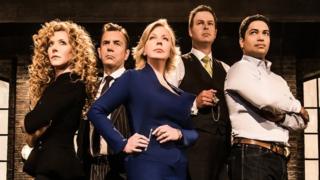 Have you ever wanted to pitch an idea to the business brains on Dragons' Den? Now's your chance!
This year two new Dragons are joining the den - Kelly Hoppen MBE and Piers Linney.
Newsround is meeting them for a chat tomorrow - and we want to put some of your business ideas to them!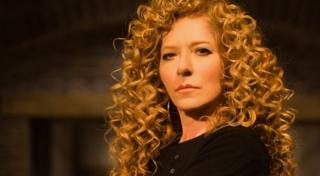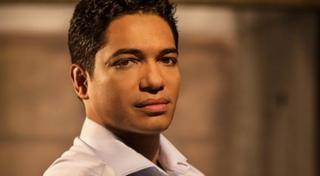 If you were on Dragons' Den, what would you pitch to the experts?
If you have a great idea for a website, product or invention, get in touch - and you may see the new Dragons discussing it on Newsround!
Your comments
My idea is a self-controlling sofa which make the sofa warm by click of a finger.
Jeslin, Glasgow, Scotland
I would create a light which you would wave at to turn off and on to make it easier for people with either crutches or a disability , in my eyes it would thrive!!
Lucie, Brighton, England
My idea would be a chair that you will speak to and the chair will do what you ask. Like if you ask it "give me a drink".
Simrun, Sutton Coldfield, England
How about a wardrobe that keeps check of what clothes you have.
Lottie, Nottingham, England
I think that a kind of shower and dress thing should be made for disabled people. So it's a kind of cubicle that has a curtain around it. It has these mechanical arms to wash, dry and dress you. It would be really helpful for disabled people and their families.
Freya, Glasgow, Scotland
If I could invent anything it would be a machine that reads kids bedtime stories, plays games like football and tennis teaches them to read and write. It would be called the teddybot and it would be a giant teddy with changeable voices.
Danielle, England
I think a horse riding helmet that massages your head while you are riding would be really cool!
Sophie, Kettering, England