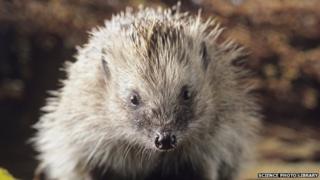 If you thought you had to head to the woods or forest to catch a glimpse of great wildlife then think again!
A new BBC One show called Urban Jungle has discovered badgers, birds and a whole host of other animals living in our towns and cities.
There's a unique show for each region of the country, so experts can tell you what wildlife to look for where you live.
Have you spotted any urban wildlife near your home?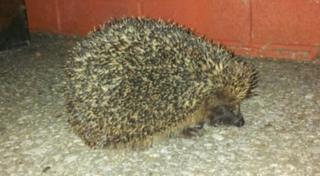 We found an usual visitor at our front door on Saturday. The lovely hedgehog was quite big and scurried under our caravan when it started to rain.
Abi, Cleveleys, England
I have found a birds nest on the roof of my house. I have also found that there are three chicks in the nest.
Lara, Belfast, Northern Ireland
I have seen porcupines, hedgehogs, wolves, foxes, badgers, eagles, seagulls, squirrels, grasshoppers, beavers, frogs and finally toads too. I don't have a garden but I have seen them all.
Danil, England
I live in front of a forest and I have seen a fox, grass snake, kestrel, buzzard, red kite and hawk.
Tomas, Northampton, England
I saw a European hedgehog the other night walking along in my garden. I don't usually have urban wildlife so this was a rare find.
Akshi, London, England
A few years back, my family had a hedgehog family under our shed. There were 4 or 5 babies. They stayed with us for a while, then we took them to the vets in our village and they took them to the RSPCA.
Laura, Cwmavon, Wales
I've had cane toads in my garden before and seen possums around school and frill-neck lizards at my old school.
Charlotte, Darwin, Australia
I've seen a starling.
Aribah, Birmingham, England
When it's summer we open the windows and doors and one day a dragonfly came in and flew into the telly! It was OK in the end and flew into the garden.
Gabbi, England
I live in a small village that backs on to the woods and we see foxes bringing their cubs to the bottom of our garden. We also see numerous birds of prey, badgers, jays, owls, pheasants, hedgehogs and loads more. It is a nice place to live.
Tasha, Swindon, England
Me my mum and dad found a hedgehog in our back garden. It was hurt so we took it to the vets.
Jessica, Stevenage, England
Recently, I have seen a tawny owl sit on my garden fence. Also, I sometimes see bats flying past my window. They aren't scary at all!
Alicia, Nottingham, England
A buzzard lives at the end of a field in front of my house and keeps getting attacked by crows. I live on a farm so I also see squirrels, rabbits, and sometimes even bats!
John, Bromsgrove, England
I've seen this brown thing in my garden. I think it's a squirrel although I don't know - it keeps waking me up in the morning.
Jade, London, England
A few weeks ago I was walking along the riverbank when I saw 5 black swans, they were amazing!
Callum, Wokingham, England
Thanks for sending us your comments! This chat page is now closed.