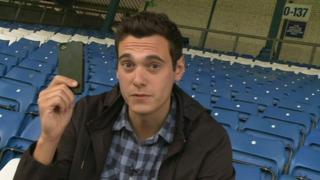 Anti-racism football app launched
Anti-racism campaign Kick It Out has released a smartphone app that lets you report racism and abuse during a game.
There have been a number of high profile incidents in recent years but it's hoped this app will help people report abusive behaviour directly from the terraces.
Roisin Wood from Kick It Out said: "If you don't feel quite comfortable talking to a steward, this gives you a chance to download a very simple app that will let you report right away."