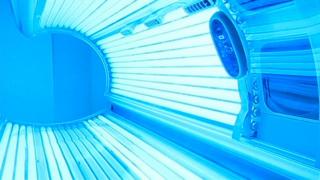 Calls for stricter sun bed rules
There are calls for stricter rules on the use of sun beds in England.
Only people aged 18 and over are allowed to use sun beds - but Liverpool City Council has found that some salons are still letting in under-18s.
It's leading a campaign to make the rules in England as strict as in Scotland, Wales and Northern Ireland.
It wants every salon to have a supervisor, so they can inform users about the dangers and to ensure no kids are allowed in.
Some sun bed UV rays can be 15 times more powerful than the Sun, and using a sun bed doubles your chances of developing the most serious form of skin cancer.