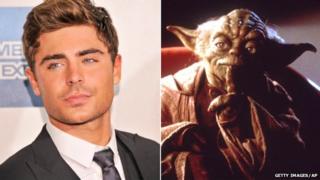 Zac Efron could soon be picking up a lightsaber - there are rumours he's being lined up for the next Stars Wars!
Reports suggest the former High School Musical star has met with film bosses at Disney about the movie.
It's not clear which role Zac would take but some people think he might play Han Solo's son.
Star Wars Episode VII is due for release in 2015. Filming is set to begin next year - and it will be made in the UK.
Reckon you're an expert on the Star Wars movies? Test yourself with our Star Wars quiz!