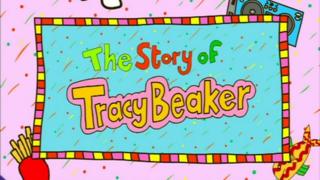 other
Tracy Beaker, Horrible Histories and Blue Peter have been named among the top 20 greatest children's TV shows of all time.
Radio Times magazine have put together the list and are asking their readers to select a winner.
Also on the list are The Sarah Jane Adventures and Wallace & Gromit.
There are older shows too, such as Grange Hill and Thunderbirds - your mum and dad might remember them!
What we want to know is why Newsround isn't on the list!
The top 20 in full
Bill & Ben (Flower Pot Men)
Blue Peter
Bob the builder
Clangers
Grange Hill
Horrible Histories
In the Night Garden
Jackanory
The Magic Roundabout
Mr Benn
Multi-Coloured Swap Shop
Peppa Pig
Play School
Record Breakers
The Sarah Jane Adventures
The Story of Tracy Beaker
Teletubbies
Thunderbirds
Tiswas
Wallace & Gromit