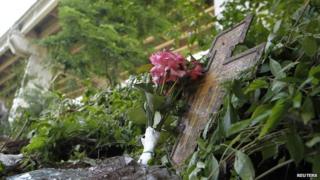 An investigation has begun to work out what caused a coach crash in southern Italy, killing at least 38 people.
The bus hit several vehicles on the motorway, before going through a safety barrier and tumbling down a slope near the town of Avellino.
At least 10 people were injured. They were taken to local hospitals for treatment.
It's not known what caused the crash, but it's thought the driver, who died, may have lost control of the coach.
Some reports say the coach was travelling at high speed.
The bus had been carrying about 50 passengers back to Naples.