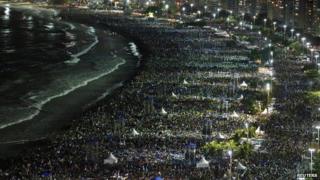 Up to three million people have turned out on Copacabana Beach in Brazil to hear Pope Francis speak on Saturday evening.
They're having an all-night vigil through to Sunday - when a Mass will be celebrated there by the Pope.
Pope Francis called on young people to help rebuild the Catholic church, which has lost millions of followers.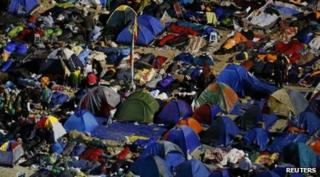 Young people in Brazil have been taking part in the biggest ever Catholic World Youth Day festival.
People threw football shirts, flags and flowers at the Pope's car as it made its way to the stage for the speech.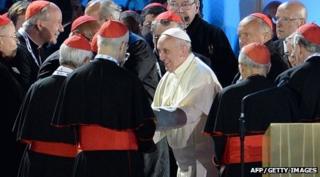 Pope Francis talked about the mass protests that have been happening in Brazil. .
"The young people in the street are the ones who want to be actors of change. Please don't let others be actors of change," he said.
"I ask you to be actors of change, keep overcoming apathy and offering a Christian response to the social and political concerns taking place in different parts of the world."
Pope Francis is in Brazil on his first overseas visit since becoming head of the Catholic church in March.