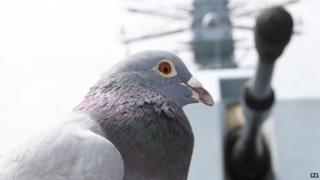 A lost racing pigeon that was found 300 miles out in the Atlantic Ocean is heading back home to Teesside in England.
The bird was in a race across the English Channel, but made a wrong turn - and ended up landing on a Royal Navy ship.
Luckily, the leading seaman on board, William Hughes, is a pigeon fancier.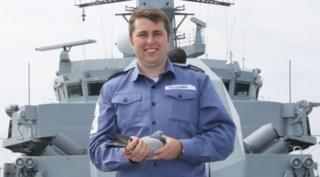 The crew of 185 sailors helped to look after the pigeon by feeding it and building a coop in the ship's hanger.
They even gave the pigeon a name, Paul - only to later discover that the bird was actually a female!
The pigeon is now being reunited with her owner, who says the bird will be retiring from racing.