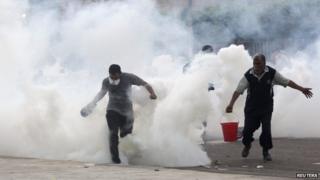 Violent battles have erupted in Egypt's capital Cairo between supporters of ousted president Mohammed Morsi and security forces.
Doctors are reporting that more than 100 people have been killed and over 1,000 injured overnight.
Members of Mr Morsi's Muslim Brotherhood party had been staging a sit-in protest at a mosque.
Mr Morsi was removed from power by Egypt's army on 3 July after days of protests against the leader.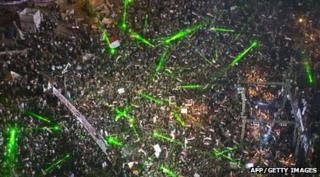 Egyptians against Mr Morsi have also been out on the streets.
Thousands went to Cairo's Tahrir Square to show support for the army.