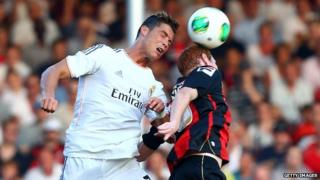 A young football fan whose wrist was broken by a Cristiano Ronaldo free-kick has received a shirt signed by the player and his Real Madrid team-mates.
AFC Bournemouth took on the Spanish giants in a friendly on the weekend.
Bournemouth fan Charlie, aged 11, was among the thousands watching, but early on in the match he was hit by the ball after a Ronaldo free-kick.
First aiders at the ground put his arm in a sling and told him to go to hospital.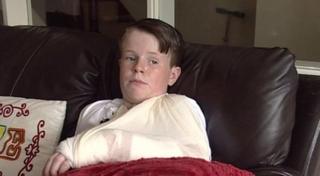 He said: "Real Madrid is a once in a lifetime opportunity - seeing them play your local club - so I watched the rest of the match, mostly in pain considering I still had the sling, and afterwards I then went to hospital."
Charlie said the president of Real Madrid had also phoned to tell him a signed Ronaldo shirt was on the way.