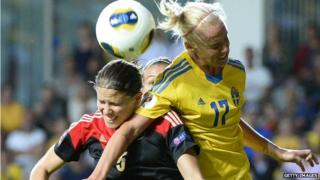 Germany have beaten Sweden to keep them on course for a sixth straight Women's Euro Championship title.
A goal in the 33rd minute led to their 1-0 semi-final victory over the hosts.
Germany have won the last five Euros, but they've struggled for form in this tournament, scoring just five goals in five games.
They now have to wait until Norway face Denmark in the second semi-final on Thursday to see who they're up against in Sunday's final.