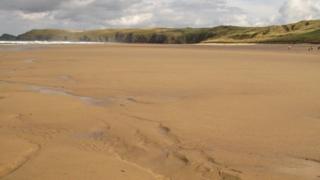 Seven people have been rescued after writing an SOS message in the sand asking for help.
The four adults and three children had sailed to a beach in Cornwall, in the south of England, but got trapped by a big wave.
They wrote "send for help" in the sand, which was spotted by a walker who was on the cliff top.
A RNLI's lifeboat was sent to get them off the beach and took them to safety.