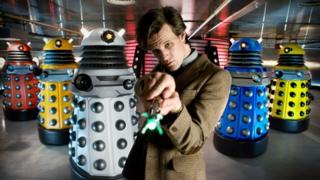 The new Doctor could be announced as early as next month, according to unnamed sources.
Radio Times magazine has reported that serious consideration is being given to unveiling the new Doctor on a surprise Doctor Who Confidential.
The current star Matt Smith announced he is going to leave the show at the end of the year.
No one knows for certain who the new Doctor will be, with fans suggesting it could be a woman.
Filming for the new series of the show is due to start in the autumn.