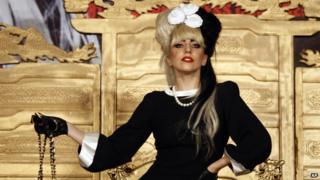 Lady Gaga's come top of a list of the richest celebrities under 30-years-old, according to Forbes magazine.
The singer made over £52 million in the last 12 months alone, even though part of her tour was cancelled so she could have a hip operation.
The pop star has beaten former Forbes richest youngster Taylor Swift, as well as Justin Bieber.
To make the list, Forbes estimated the entertainment-related income of celebrities by talking to agents, managers, and producers.
The other artists in the top five are Calvin Harris with £30m and Rihanna, who earned £28m.
Adele, who made the list for the first time last year, was ranked number eight making an estimated £16m.