So far we know the royal baby will be known as Prince of Cambridge, but what will Kate and William name their son?
A lot of people think the baby boy will be named George, which is the name of Prince William's great-grandfather, King George VI.
The other favourite names being talked about by reporters around the world are James, Alexander, Richard, Louis and Henry.
No one knows when the name of the child will be announced.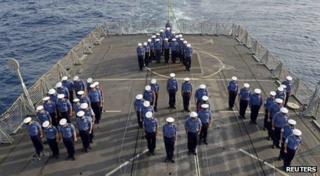 Reuters
Usually royal babies have historical names which are passed down through the generations.
When a baby is named in the royal family, they try not to use a name that's already in use by a senior member of the royal family - so that's why Charles isn't likely - nor is William.
When it is named the child will officially be known as HRH Prince (forename) of Cambridge.
The royal baby is the first Prince of Cambridge to be born for more than 190 years.