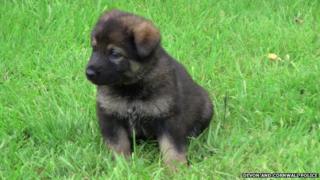 Seven puppies from Devon and Cornwall Police have all been named after a public appeal.
Ruby, a German Shepherd, gave birth to a litter of seven - four girls and three boys - last month.
Ash, Axel, Arry, Argo, Ava, Anya and Annie will live with puppy walkers for at least a year before they begin police dog training.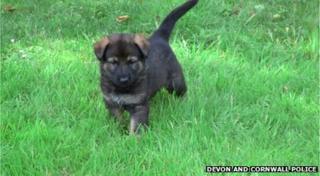 The puppies will begin training when they reach between 12 and 18-months-old.
There were more than 165,000 entries offering suggestions for names, including many international entries, which took officers "a little by surprise", Devon and Cornwall Police said.