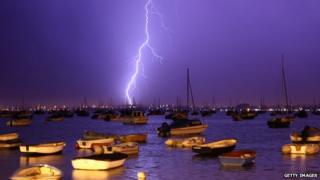 Storms have hit England and Wales with warnings of more to come.
It follows the UK's hottest day since July 2006, with temperatures reaching 33.5 degrees Celsius!
The Met Office has issued a yellow warning for rain for parts of England, Wales and Scotland.
This means there could be a risk of "thunderstorms or longer spells of thundery rain... with some torrential downpours in places."