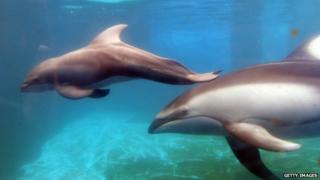 Scientists have found further evidence that dolphins call each other by "name". Sort of.
Researchers from the University of St Andrews discovered that they use a unique whistle to identify each other.
It's thought to be the first time this kind of behaviour has been seen in an animal.
Scientists made the discovery while studying a group of wild bottlenose dolphins off the Scottish coast.