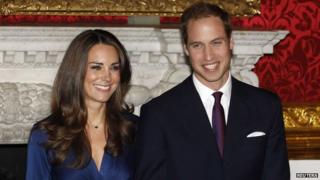 People have been waiting weeks for the birth of the Duke and Duchess of Cambridge's baby.
But here are five of the lesser-known facts about royal births.
1. Home secretaries used to go to the birth of a royal baby. This custom ended in 1948 when Prince Charles was born. Some people think they were there to make sure it was a royal baby, and that it wasn't swapped for a different child. The current Home Secretary, Theresa May, says she won't be there.
2. The new baby won't necessarily need a surname. The baby will have the title HRH Prince or Princess and will use this instead. But if Catherine and William want to include a surname, they have a choice of three - Mountbatten-Windsor, Wales or Cambridge.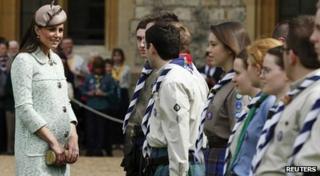 3. The announcement of a royal birth will come on an easel. It's tradition for news of royal births and deaths to be attached to the railings of Buckingham Palace. This time, it will be displayed on an easel in the forecourt of the palace.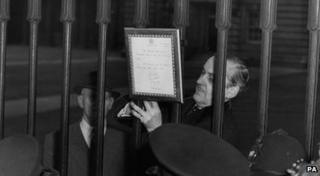 4. Prince William is going to take paternity leave. He's expected to take the two weeks' paid leave offered by the Ministry of Defence. He will then return to his job as an RAF search and rescue pilot.
5. Royal births are usually celebrated with a 41-gun salute by the King's Troop Royal Horse Artillery. Union jacks will also be flown from all government buildings, Royal Naval ships and defence buildings.