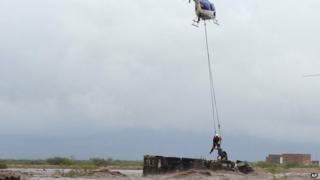 Heavy rain is continuing to cause disruption in northern Mexico.
An airport has been flooded, leading to the cancellation of a number of flights.
People had to wade through water to evacuate the terminal.
Hundreds of people have been forced from their homes and some have had to be rescued.