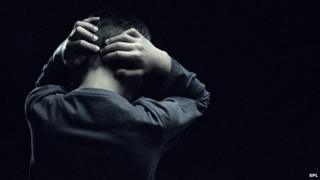 Children and young people in Britain are becoming more and more unhappy, according to the Children's Society.
The charity said children's well-being levels have stopped improving from 2008 onwards - and could even be falling.
Teenagers 14 and 15 were found to be most unhappy about things like school, their appearance and their freedom.
The society spoke to 42,000 children aged eight to 17 for their Good Childhood Report 2013.
Matthew Reed, chief executive of The Children's Society, said: "The well-being of our future generation in the UK is critical.
"It is so important that we all, from governments to professionals to parents, talk, listen and take seriously what children and teenagers are telling us."