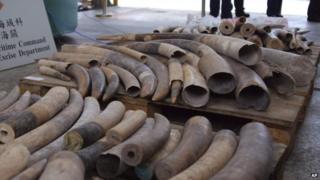 More than 1,000 elephant tusks have been seized at a port in Hong Kong in south-east Asia.
The ivory was hidden beneath planks of wood in a large container from the African country of Togo.
It's thought the tusks came from baby elephants. They are worth around £1.5 million on the illegal ivory market.
Officials in Hong Kong say the seizure, which weighs two tonnes, is their biggest since 2010.