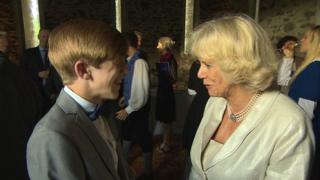 Three lucky young reporters have been given exclusive access to Buckingham Palace and 10 Downing Street for a new BBC series about the British monarchy.
The Modern Monarchy explores everything from how the monarchy works with parliament to the Queen's coronation.
The six short films have been made by CBBC and BBC Learning to help school citizenship lessons.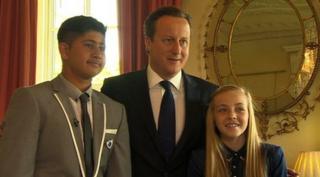 Aleem and Saffron interviewed Prime Minister David Cameron, asking whether he or the Queen was really in charge!
Meanwhile, Callum met heir to the throne, the Prince of Wales, and the Duchess of Cornwall.
The films were first broadcast on BBC Two on Thursday, timed to go with the expected arrival of the royal baby!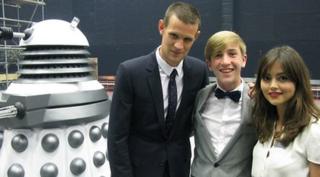 Reporter Callum, 14, got to visit the Doctor Who set in Cardiff when he followed the Prince of Wales and the Duchess of Cornwall.
"It was the best thing ever because I used to watch Doctor Who as a child and to be there was absolutely amazing," he told the BBC.
The three reporters Aleem, Saffron and Callum were chosen after a presenting "boot camp" with Blue Peter hosts Helen Skelton and Barney Harwood.