A 10-year-old artist from Norfolk has made an estimated £1.5 million from his paintings over five years!
Kieron Williamson first became known aged seven when his first exhibition sold out within minutes for £150,000.
He does oil paintings of landscapes, which started when he asked his parents for a drawing pad while on a family holiday to the Cornish coast in 2008.
Kieron's even been nicknamed "mini Monet" - after the famous French artist Claude Monet.
An exhibition of Kieron's new work opens in Norfolk on Friday.
When asked how he spends his money, he said he was going to treat his family to a Chinese meal!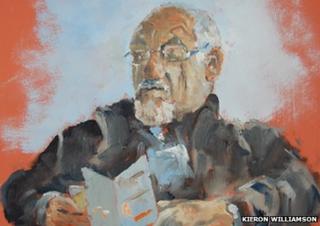 Kieron's latest exhibition includes a portrait of his "mysterious" granddad.
He said of his granddad: "He holds lots of secrets, he's quite mysterious. He started to cry when he saw the picture.
"I painted it from a photograph mum took. I was looking through, trying to find something to paint and I found that and was inspired. Mum didn't even know I was painting it."