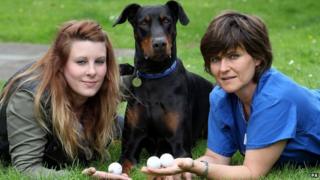 Azar the dog is lucky to be alive after swallowing three golf balls.
The Doberman from Nuneaton, England, had his owner Louise Powis stumped when he suddenly lost weight and became very ill.
Vets were then stunned when an X-ray revealed he had gobbled up three golf balls.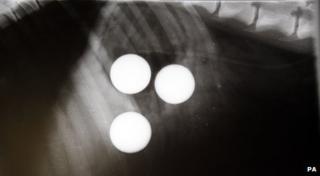 The six-year-old pooch had to have emergency surgery earlier this year to retrieve the objects.
"We still don't know where he picked the golf balls up from, we think it was in a field near us where we let him off his lead during walks," said Azar's owner Ms Powis.