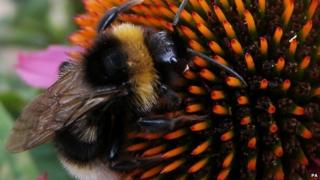 British bumblebees could be under threat from parasites brought to the UK by bumblebees from mainland Europe, say scientists.
Around 40,000 to 50,000 commercially reared bumblebee colonies are imported to the UK every year to help pollinate crops.
Tests on 48 such colonies found around three quarters carried parasites.
The scientists behind the study are calling for stricter rules to stop bees with diseases from getting into the UK.