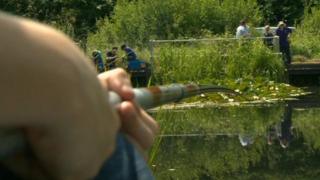 Why are fewer kids going fishing?
Fishing's often described as the country's most popular sport to take part in - but figures show that fewer kids are doing it.
Children can fish for free until they're 12 - then they have to buy a rod licence which costs £5.
But in the past four years, the number of junior rod licences bought have almost halved to just under 44,000.
Joe's been finding out why, at an open day to get more kids into fishing.