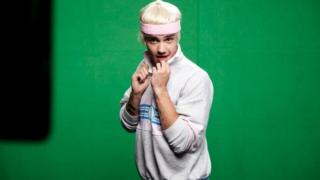 One Direction have been transformed into different characters for their new single 'Best Song Ever'.
Each day their alter-egos will be revealed on Twitter, and today, a picture of Liam in sports gear has been released by the record label.
Yesterday Niall was transformed into a businessman.
We wonder what Harry, Louis, and Zayn will look like?