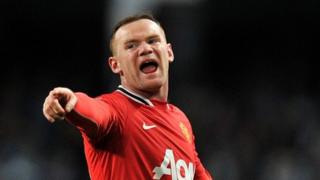 There are reports that Wayne Rooney may be considering his future at Manchester United, after manager David Moyes hinted the striker would not be his first choice at Old Trafford.
The striker is said to be angry and confused after the club's new manager said in an interview: "Overall, my thought on Wayne is that if for any reason we had an injury to Robin van Persie we are going to need him. I want as many options as possible."
The comments came after David Moyes was insisting he did not want to sell Rooney.
Rooney has told senior figures at the club that he would not accept a squad role behind Robin van Persie.