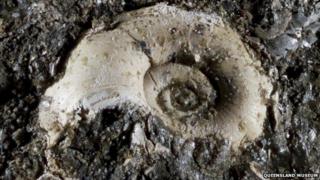 Fossils thought to be around 50 million years old have been found by builders doing roadworks in Australia.
The fossils were 15 metres underground near a railway station in Brisbane.
The city mayor Graham Quirk said: "The bones have been identified as from ancient crocodiles, as well as other significant material including fish, freshwater shells and plant impressions."
Experts are now looking at the area around where the fossils were found to see if there are any more there.