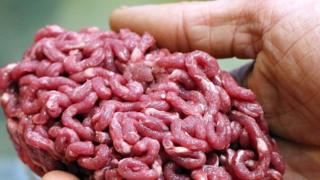 It has been six months since it was revealed that some supermarket burgers and meat products had tested positive for horsemeat.
Contaminated burgers, lasagnes and other meals had been stocked by a number of supermarkets, including Tesco and Iceland.
In one sample burgers from Tesco had contained 30% horsemeat.
Pig DNA was also discovered in some beef meal products as well.
Since then, police and food safety organisations have been investigating the scandal, and the government called for the people who were responsible to be punished.
Well no one has yet been found guilty for what happened, and in a report out today, a group of MPs have said this isn't good enough.
They want the food standards agency to have more powers to stop scandals like this happening again.